Jamaican Bobsled Team Creates Hot PR Opportunity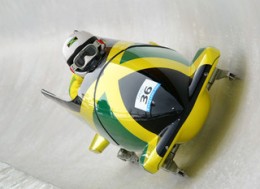 When Backing the Underdog Can Payoff Big for your Brand
With only a slim chance of a medal but the likelihood of significant amount of global media exposure a Jamaican bobsled team has once again set their sights on entering the winter Olympics.
Although qualified for the games – the Jamaican's have said they are USD$80,000 short of the funds required to enter the games.
While the team is currently relying on crowdfunding to raise the collective funds required to support their endeavour. It appears they have overlooked their strategic PR value to marketers.
While most brands like to back winners, it would only take a creative campaign from a smart marketing team to leverage the millions of dollars worth of PR and media exposure this team is likely to receive in the coming weeks – win or lose.
Which Brands Should be Looking Closer at This Opportunity?
The opportunity lends itself well to an organisation not afraid to take risks with their brand. One example of a potential sponsor that comes to mind is the New Zealand based Burger Fuel chain which launched a Jamaican burger recently. The gourmet QSR brand, which has recently announced plans to grow into the US market would find the global coverage more than worth the initial outlay.
Regardless of where the funds come from, their immortalisation in the 1993 movie Cool Runnings and with Google News showing hundreds of articles on the two man team's entry plans for the Sochi games already, this otherwise niche sporting event is once again sure to be the one which makes mainstream news coverage around the world – an unparalleled PR opportunity for any creative brand manager.