Crowdsourcing Set to Boost NZ Creative Revenue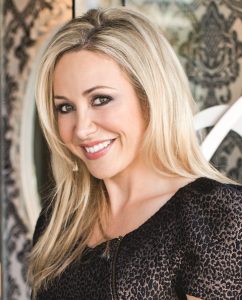 Global Export Opportunities on Offer for NZ
A New Zealand marketing consultant is calling for local professionals to embrace crowdsourcing as a method of selling their services globally.
Crowdsourcing or 'outsourcing to a crowd' is an online problem solving model which allows businesses to tender their projects around the world receiving sometimes hundreds of submissions from skilled professionals.
New Zealand Well Positioned for Competitive Advantage
According to Auckland marketing specialist, Fleur Revell, local designers should seek to better understand where their competitive advantages lie within the emerging crowdsourcing process.
"New Zealand's 'overnight' timezone, English language, low overheads, unique design culture, and potentially early adoption and experience with crowdsourcing are all examples of platforms from which New Zealand designers can position their own brands on the new world stage," says Revell.
Revell believes designers should not see a crowdsourcing project budget as finite, but an opportunity to cross and up sell clients once the relationship is established.
"Crowdsourcing reduces the risk associated with trialling a new supplier. It means a client can select from literally dozens of designs – only paying for the one that best matches their requirements," Revell says.
Crowdsourcing can Reduce Marketing Overheads
Revell says while critics will suggest that project fees paid for crowd-sourced projects can be less than the market rate for some New Zealand designers, this is offset by the fact there is no need for advertising or marketing to secure new work.
She says in a tightened market a greater volume of work can provide some economies of scale and certainty of cash flow for creatives.
"There are many service-based industries where businesses pitch to new clients and run the risk of having their ideas adopted without remuneration, the crowdsourcing model is no different," she says.
Revell predicts the benefits of crowdsourcing will see it become a common process of business in the future.
Revell's marketing agency Impact PR recently put the design of their brand digitally up for pitch internationally and awarded the contract to a New Zealand based graphic designer.
"The winning designer was selected from nearly 100 design concepts – we selected a New Zealand designer because their total concept and service was superior to anything else we had seen before," says Revell.
New Zealand Success Evident
Tessa Read who runs a boutique NZ design agency Tesserae Creative won the global pitch to create a responsive digital design for www.impactpr.co.nz as well as a mobile site, and brand collateral.
She says her experience with exporting her services via crowdsourcing has been encouraging.
"Crowdsourcing has helped me get in front of new clients in New Zealand and internationally, that I otherwise may not have met. Having the opportunity to show a client what I can do is a tangible method of demonstrating and marketing my skill set," says Read.
Revell believes the significant cost advantages of crowdsourcing will be of particular appeal to SME clients but advises them to seek assistance when developing the brief.
"As designers are often competing on low margins they may be less flexible when it comes to providing added value and clients need to be very specific as to their expected outcomes."