Tourism New Zealand's Companies Public Relations Spend Defended
PR Industry Commentary: Tourism New Zealand's Companies Public Relations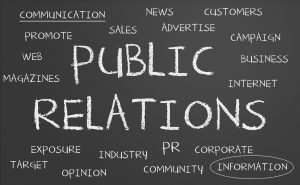 Spend Defended – Otago Daily Times went to Impact PR's Fleur Revell for expert comment to determine whether Tourism NZ was getting good value from their PR spend.
When the Otago Daily Times recently reported on Tourism New Zealand's spending on hosting foreign media, they called on PR consultant Fleur Revell for her take on the matter.
The story centered around the $2 million a year, on average, that Tourism New Zealand spends (via their companies public relations) on hosting approximately 400 visiting international media, and while Tourism New Zealand and Prime Minister John Key defended the spending, so did the director of Auckland public relations agency Impact PR.
Revell says on the face of it (and in reference to companies public relations), a $5000 spend per person to transport, accommodate and entertain journalists of an international standard appears to be a reasonable figure, particularly taking into account the value of the articles such a trip would generate.
"To buy a page of advertising in a top international title reaching hundreds of thousands of people would generally far exceed $5000 and the influence of having a credible journalist recommend New Zealand is worth far more than the equivalent advertising space," she says.
The same principles can be applied to any kind of spend on hosting journalists – whether it be holding an event to launch a product or sending out a targeted media mailing to cut through the clutter of press releases that land on an editor's desk on a daily basis.
"We know from our own client base that if you have a great product, getting journalists to try it is the best way to create brand champions," says Revell.
Naturally, any kind of spend needs to be weighed up against the benefits, and that's where Tourism New Zealand has got it right.
Revell says it's a small price to pay to show the world that there's more to New Zealand than rugby, mud pools and hobbits.
"Tourism is a billion dollar industry and growing. As a proportion of this revenue, $2 million is a small percentage," she says.
"We would expect that some of the most influential editorial articles may result directly from this part of their marketing spend – this may well be the best money the country has spent on promoting our nation's brand."
Read the full article here: http://www.odt.co.nz/news/national/166873/spending-foreign-journalists-defended .
You can also contact Impact PR for more information on companies public relations or corporate PR.