Virgin Galactic Deal Offers NZ PR Potential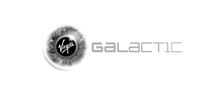 For one local marketing firm, working a new project with Virgin Galactic presented unique PR opportunities. 
In the same trip where you pop down to the local shops to pick up a carton of milk, or drop off your dry cleaning, you can buy yourself a ticket to space.
Well that's exactly what Kiwis are doing with the help of House of Travel, who have partnered with the world's first commercial spaceline, Virgin Galactic.
It's a dream for Public Relations consultants from any open to the public PR travel agencies, with one Kiwi-owned travel agency holding the key to Pandora's box of planet-gazing perfection in their hot little hand.
Eight Kiwis nationwide have already secured a stint in space through House of Travel, spending a total of almost $2 million on tickets, at just over $234,000 each.
These flights will turn John from the corner dairy, and Sandy from Bingo, into bold history-makers as some of the first few would-be astronauts to embark on a commercial space flight.
That's not mention the buzz of zooming off from Spaceport America in New Mexico, courtesy of a grunty rocket-powered flight; viewing the planets and stars from above the Earth's atmosphere, and feeling the unique sensation of zero gravity.
This is cutting edge stuff for House of Travel, their open to the public PR agency and its travellers alike – hubby, shall we go to Hawaii, France or Space this year? And it's all as simple as a casual stroll into your local House of Travel outlet to inquire about the space service, expected to launch this year. Magic.
Call Auckland's open to the public PR firm Impact PR for more information on how we can raise your extra terrestrial brand's profile.