What are the Best PR Agencies in Auckland, NZ for Your Company?
One of the most critical elements for a New Zealand brand owner is getting the name of their business in front of potential customers.
You can't sell a product or service if no-one has heard of, which is why it's essential to create the right content and deal with media by selecting one the best PR agencies in Auckland, New Zealand for your company's needs.
However, if you are time poor or lack the necessary marketing skills you're going to need to work with one of the top New Zealand PR agencies. And even if you do have time, the best public relations agency's expertise may get your brand in front of far more consumers than you'll be able to do alone.
In this post, public relations professional Mark Devlin outlines how to optimise the chances of making a perfect match with strategies to help you choose the top PR firm in Auckland for your company when marketing to a NZ audience.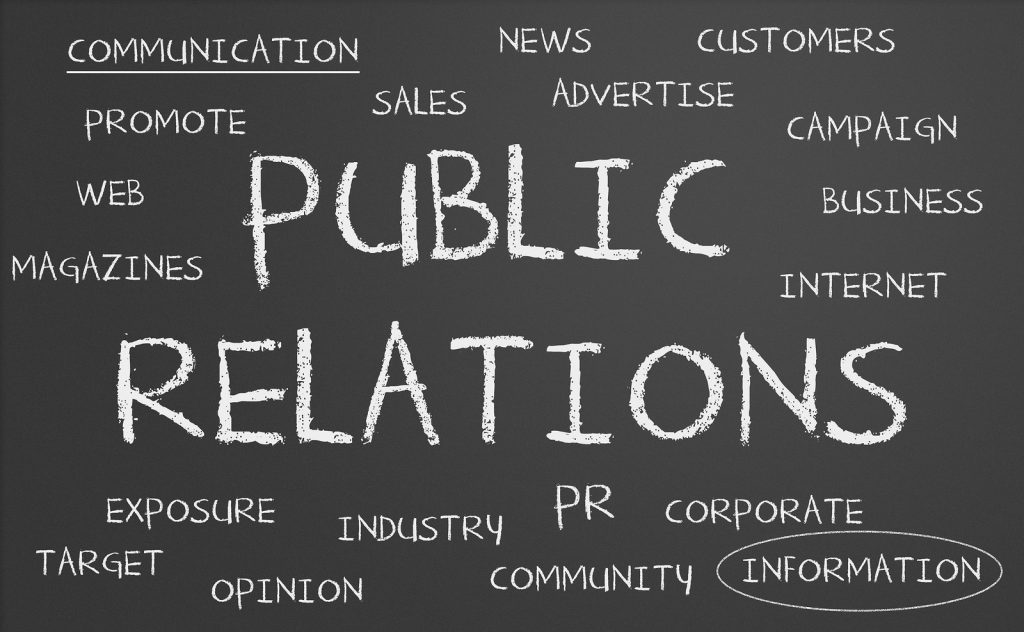 Choose a PR agency in Auckland that resonates with you
Once you confirm you definitely need a PR company (and that should really be your first question!), we recommend you do plenty of research and locate media coverage examples you like. Put aside press releases, advertorials, websites, and social feeds. Although you may never reach out to the organisations responsible, these examples will help focus your mind on what you want and could provide parameters to agencies you do engage with.
Check within your network
If you have colleagues or others in your wider circle who've worked with PR agencies, ask for their recommendations. But also ask about their positive and negative experiences. What went well – and what were some of the learnings? What unexpected surprises did they encounter? What did they wish they'd asked up-front when talking to agencies during initial meetings and discussions?
Work out your budget
Figure out how much money you're willing to spend on public relations, and consider how you'd like to spend it and what your ideal end outcome is. Monthly retainers can be handy for regular support, however, you may find it more advantageous to work with a PR firm on ad hoc projects, to get a feel for how things go, and take it from there. This really depends on how much news you have to tell, the more changeable your business the more you will have to say and the more likely a retainer will fit your business better.
Among Auckland public relations agencies, bigger is not always best
It can be tempting to go for one of the bigger multinational PR agencies– but smaller can be sharper, and bigger often doesn't mean better.
Larger agencies can be impersonal, and you may end up working with a team or juniors rather than an individual with more experience. Smaller public relations agencies tend to be more specialised, and often led by the most senior PR consultants who may be the ones directly working on your account.
This means they may get your brand into media opportunities larger PR 'factories would struggle with, and often offer better value. If possible look for an agency which is staffed by former journalists, who know the media literally from the inside out and have solid relationships with reporters and editors.
Make sure your PR firm in Auckland understands your industry
Find out what companies and industries the PR agency has worked with, and if they understand the sector you operate in. Importantly, are they passionate about it? If they exhibit some of the excitement you hold for your industry, that could suggest a good fit. The agency partnership won't work if they're not aligned with what you're attempting to achieve. However, even if they love your vision, that won't be enough if they don't work within relevant industries: an amazing automotive PR firm is unlikely to get your tourism service in front of the right eyes!
Agree on the shared outcomes
What has the PR company achieved to date? Get references from their clients – especially those you can talk to on the phone. View the firm's online profile – not just their social media. Find out about their approach and relationships with journalists. What range of media are they able to consistently secure coverage in? Will they assist with media events, social media, social media, crisis and issues and content? And how autonomously will they work or will you be expected to support the PR firm, in terms of content and significant amounts of your time?
Take note of their ideas
Often when meeting with some of the 'best' public relations agencies in Auckland, Christchurch or Wellington or another part of NZ, they may be reluctant to give away too many of their ideas before they've been selected or a budget has been decided. However, those who are excited about your business and the chance to work with you should be able to wow you with some initial thoughts about ways to get your brand and key messages out there.
When choosing your boutique public relations agency, look for a senior team who can give you unique strategy which will ultimately lead to cut-through with the media and the ability to get in front of your customers and generate sales.
Find out if they listen
Most PR agencies in Auckland are good at talking and selling– they have to be. But you also need someone who will listen to your needs. In discussions, keep track of the conversation's balance. If it too often swings towards how great the public relations is, that's a red light. If it's all about you and they're too quiet, that's not good either.
Ensure they're well-networked
A great PR company should feel like a part of your team, but also part of a wider net of resources on which you can draw. This is particularly the case for the best Auckland PR agencies – as this city is where most of New Zealand's media are centred.
They should be well-connected to media and journalists, but also potentially able to put you in touch with other marketing or advertising agencies (for example, to tackle something in a specific location such as Wellington or Christchurch public relations or another country such as Australian PR); or if you need media buying, or graphic design work or, it's useful if they can put you in touch with the best agencies in that part of the marketing industry.
Learn who will lead your account
If the PR firm is essentially an individual, you'll quickly be able to learn a bit about them. For larger PR agencies in Auckland, you need to know specifically who your main account contact will be. It's no good being sold by a director, only to find you're later working with an intern. In all cases, clarify expectations for response and availability times – in both directions.
Align on plans and expectations
Make sure of your Auckland public relations agency transparency from day one, and keep copious notes, even before you sign on the dotted line. You don't want any nasty surprises later on. Examine any contract and compare with your expectations. Go over everything with a fine-toothed comb, and bring on a lawyer to review it if necessary. Remember a contract is not set in stone – if you want changes, negotiate.
Go with your gut and get one of the best PR agencies in Auckland!
If you get a bad feeling, don't dismiss the PR company outright, but do figure out why you feel that way. If everything feels great, obviously do your homework; but if you all get on, that's an excellent start. A top Auckland PR agency is someone you'll likely work with often, and so you want to deal with someone who's uplifting – rather than getting a feeling of dread every time their number appears on your phone!
If you have questions about public relations, contact us today – we would love to help.