Why Don't We Hear More About Pocket Wi-Fi's
Data Roaming Costs are Killing the Telecommunications Industry Brand
The mobile telecommunications industry has come under fire in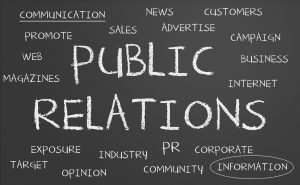 recent years for exorbitant data roaming costs. Consumer claims of bills reaching thousands of dollars during overseas excursions must keep their respective New Zealand public relations companies working overtime on their crisis PR management.
On a recent trans-Tasman business trip, I spent some time researching the latest options for managing data costs.
The front running solution emerged clearly as a prepaid pocket Wi-Fi device.
The pocket Wi-Fi units are available over the counter at most mobile phone retailers. The credit size devices form a portable Wi-Fi zone which allows multiple devices to connect at 4G data transmission speeds anywhere there is a cellular connection.
For business travellers what this inconspicuous device creates is more certainty over roaming costs.
Why Are Pocket WiFi's a Closely Guarded Traveller's Secret?
With 5GB of prepaid data for around AUD$150 this device effectively eliminates any issues associated unexpected data or cellular charges – which begs the question – why are we still seeing articles like this?
With a wave of consumer complaints leading to Government investigating methods of trans-Tasman regulation at the highest level and embarrassing publicity on nationwide media shaming the industry, consumers must be asking – why are pocket Wi-Fi devices not better promoted by the public relations companies of cellular network provider throughout New Zealand?