Award-Winning Journalist Fleur Revell Launches Media Training Blog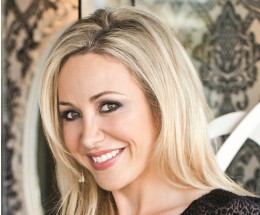 One of New Zealand's leading media industry experts has launched a training blog to help business owners and managers prepare for media interviews
Fleur Revell has more than 20 years experience in journalism and public relations as an editor, TV presenter and reporter, TV producer, print reporter.
Now one of the country's most prominent public relations consultants, Revell runs Impact PR and represents a diverse range of high-profile clients including Frucor, Procter and Gamble corporate, (Olay, Pantene, Vicks, Oral-B, Gillette, Herbal Essences, Clairol Nice'n Easy, Venus), Allan Scott Wines, Rinnai, and Auckland Eye.
Combining her extensive experience as an interviewer with her public relations knowledge, Revell is now offering a blog at www.fleurrevell.co.nz that covers some basics of interaction with the media for those in the business world wanting to prepare for dealing with the media.
Revell has covered local and international stories for One News, TVNZ Breakfast, Sunday Star-times, The New Zealand Herald and New Idea among others throughout her career, making her online blog an invaluable resource for anyone unsure how to approach a media interview.
"Media training is about about getting your message across clearly and concisely in a way that will benefit your company and also give the journalist what they need," says Revell. "Factors such as the way you speak, the amount of prep you do, and even who should be the spokesperson for your company are all important considerations."
Revell's blog articles give practical, easy-to-understand advice that can be used to ensure your company communicates in a positive and productive way with reporters, and makes the most of media opportunities that are on offer.
"The lure of free publicity can see business executives or owners excitedly jump at a media opportunity, only to realise later they were ill-prepared and have either missed the chance to promote their products or services in the best way possible, or worse still, impacted negatively on their brand," says Revell.
"That's why it's important to consider a number of criteria to evaluate whether or not participating in an interview is in your best interests, and what key messages you wish to convey as part of the process."
Revell offers individual media training for clients, developing key messages and conducting in-depth question and answer sessions to prepare them for face-to-face, telephone and television interviews on an individual basis.