How to Create a Campaign of 'Chocolate Milk' Proportions

Impact PR's managing director Fleur Revell looks at why marketing campaigns such as the Lewis Road Creamery Chocolate Milk phenomenon succeed where others stumble.
With more than two decades in journalism and public relations, Fleur Revell is often called on for expert commentary. In a recent interview for the NZ Herald, she gave insight into what makes a successful marketing campaign in New Zealand.
Q: What are some of the marketing principles that underpin a successful campaign?
FR: A successful campaign will be able to strike an emotional chord with its audience. Every campaign's objectives are different, however there are generally two constants – that the campaign should elicit change either in attitude or behaviour, and it should achieve set objectives. Building awareness, driving repeat purchase, growing loyalty/brand advocacy and, increasingly, digital engagement and social sharing are all common objectives of marketing campaigns today.
Q: Are there any theories of human nature that inform these principles?
FR: There is a large body of research dedicated to understanding the behaviour processes that consumers go through in making purchase decisions. The process by which consumers make these decisions is unique to them, and is influenced by a range of internal and external variables.
As a general rule, consumers are risk averse. They don't want to make a purchase where the result could be a feeling of 'regret'. Marketers can take steps to reduce the perceived risk associated with trialling a new product by reassuring the customer the product has been well received by others in their peer group.
Marketers also understand many consumers have a strong need for social conformity and will adjust their purchasing behaviour to help them align with their desired standing in their community. For some, this may be wanting to be an early adopter (the first to try something new), and for others this may be simply wanting to try a product to ensure they can engage in the 'water cooler' conversation when a hot new item enters the market.
Q: Why was the Lewis Road Creamery Chocolate Milk campaign so successful?
FR: In many ways this campaign appealed to a common human characteristic: we often want what we can't have, and visible societal demand for a product reduces the perceived risk associated with purchasing a new product for the first time.
This campaign had a lot of things going for it: an overwhelmingly positive blind taste test, a burgeoning black market on TradeMe, 'desperate' retailers refilling bottles with their own substitute product, rationed wholesale supply and in-store purchase restrictions, and a supplier which publicly stated their manufacturing couldn't keep up with demand. It was also a low cost 'luxury' consumer product – one that consumers could indulge in but without a 'caviar' price tag.
The breadth and depth of coverage was significant with the brand seen across multiple channels, from general news coverage, to point of purchase including celebrity and key opinion leader endorsement on social media – which again added the 'must have' factor.
These aspects provided a rich, ongoing source of content for media which has helped keep the story, and product demand, alive.
Q: Are there other campaigns in New Zealand that have generated this level of exposure?
FR: One that comes to mind was the Marmite shortage, or 'Marmageddon' as it became known. Born out of circumstance with damage to the Christchurch manufacturing plant, an opportunity to inject new life into an iconic, yet mature brand was quickly realised. A potentially negative story about no more Marmite was turned into a campaign where Kiwis championed the brand they've grown up with.
Letting consumers know it would be quite some time before this Kiwi pantry staple would be available, the manufacturers encouraged desperate customers to stockpile supplies, making the everyday spread even more desirable and sought after. It also pushed the product – usually only featured in paid TV ads or in the food pages of magazines – into mainstream news and to the attention of a more diverse range of consumers.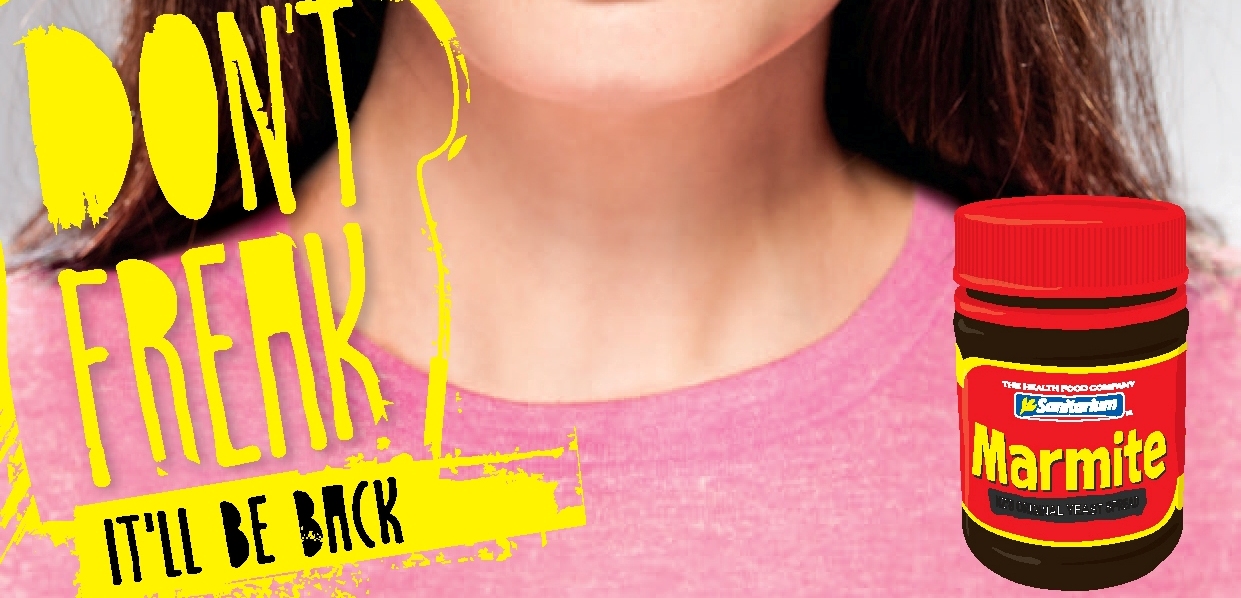 Q: Another recent success story was the Tui cricket competition which saw people catching a cricket ball at a match with one hand while wearing a branded T-shirt to win $100,000 (two people won). Was this campaign value for money?
FR: Absolutely, the brand awareness and visibility of this campaign was truly outstanding across TV, radio and print news. The sheer breadth and depth of the coverage meant the brand was put in front of far more people than just the traditional Tui customer. In terms of measuring its success, it was a campaign that generated coverage not just in social media but in general news media, giving the brand additional credibility by association with what are perceived as more 'serious' news titles.
It's always incredibly difficult to get news coverage for a commercial product, but the significant level of consumer engagement and appetite for this promotion meant it was difficult for reporters to ignore, not to mention with the volume of orange T-shirts on display it was almost impossible for camera operators to film the cricket without capturing it! Achieving such an exceptionally high level of engagement from an activation like this promotion would have put a smile on the face of any marketing professional.
Q: What are some of the no-nos when it comes to a marketing campaign?
FR: Some would argue otherwise, but we're not huge fans of the "PR stunt". Stunts often involve too much risk from external variables which can't be adequately controlled. Often there is so much news focus on the stunt and how it succeeded or failed that there is little recognition of the actual brand and its attributes.
A marketing approach designed to get brand exposure by 'any means necessary' can have unintended and disastrous results. One local chocolate brand came under fire last year for staging an apparent car accident involving a prominent New Zealand landmark. Police criticised the organisers for wasting their time after they arrived at the accident scene.
We don't believe in the adage that all publicity is good publicity. It is important that a brand's exposure to its public be of the highest quality – this is to maintain the integrity of brand values as well as driving awareness or purchase.