How Social Media Opinion is Changing Marketing Today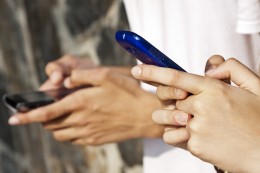 Public responses to business decisions on social media are becoming an important part of company/brand interactions – Impact PR looks at the increasing power of digital opinion.
With increasing numbers of people seeking out company Facebook sites and Twitter handles to voice concerns or make complaints, the power of social media to shape business decisions in New Zealand is becoming an increasingly important issue.
A high-profile local example occurred recently, with the decision by leading seafood giant Sealord to rework a television advertising campaign after a largely negative reaction from the public on the company's Facebook page.
Customers took to the page to voice their dislike of the 30-second ad, which featured US reality TV star Heidi Montag, with some saying the Kiwi company shouldn't be using an overseas star to promote their product, while others expressed confusion over the use of a 'plastic' celebrity to advertise the 'real fish' products.
Sealord responded by removing the advertisements, and letting Facebook fans know the decision in a post reading: "We heard you NZ! You told us that you loved our REAL fish but not Heidi Montag. So, we listened and changed our TV Ad to star only REAL people." The story was reported in media around the world, including the Daily Mail and MTV websites.
Impact PR director Fleur Revell says the situation highlights the increasing importance of social media in business, with more and more people taking to sites like Facebook and Twitter to complain about service or goods, and expecting a response.
"Most Kiwi companies now have a social media presence, which can be a great way of communicating with customers, but can also put a lot of pressure on the business if something goes wrong," says Revell.
"Companies need to be seen to publicly respond to these comments or complaints so other followers can see they are being noted and the person complaining feels heard. Sometimes a simple explanation can be all that's needed, and the conversation will naturally come to a close."
However, sometimes issues can threaten a company's reputation or brand, which is when greater action may need to be taken. "Sealord's decision to replace the advertisement was a strong and positive reaction to a very negative response," says Revell.
"Communicating it directly to their Facebook followers meant everyone could see there was a direct result. Many of their customers have since publicly expressed their satisfaction at having their views taken seriously."
The situation is a reminder that social media is a very powerful tool, says Revell, and needs to be managed carefully in line with a company's values.
"Facebook and Twitter can create very strong communities of people, and provide businesses with valuable insights into their customers' views and habits," says Revell. "However, that can work both ways, so Kiwi companies need to be prepared to communicate with their followers on both positive and negative feedback."
Social media conversations can come out of the blue, and gain momentum quickly if left unchecked, so ensure your business can react just as quickly to decide how to deal with any issues, says Revell.
"A plan for how to respond to crisis situations on social media is an important part of every social media strategy, and any company unsure of how to deal with this should seek expert help."