Kiwi Food Labelling Under Scrutiny by International Academics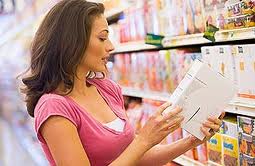 New Zealander's attitudes towards Country of Origin Labelling (CoOL) on food products are to be studied by academics around the world after the inclusion of local research in a new university text book.
The textbook published by Cambridge University Press has been distributed throughout academic institutions in many of New Zealand's key trading partners including China, USA, Australia, Canada and Latin America.
The 242 page book Dynamics of International Business: Asia- Pacific Business Cases, edited by Prem Ramburuth, Christina Stringer, and Manuel Serapio, has also been distributed in Colombia, Indonesia, Hong Kong, and Thailand.
Dr Stringer a senior lecturer at The University of Auckland says the book has received positive reviews including a recent critique in the Academy of Management Learning and Education (AMLE) journal. The AMLE is ranked among the top five most influential and frequently cited management and educational research journals.
The AMLE review singled out the study – 'Country of Origin Labelling and the New Zealand Seafood Industry (Stringer, Simmons, Rees) – for capturing the complexities of the New Zealand business landscape, including changing consumer tastes and attitudes towards country of origin labelling.
The food labelling research utilised in the case study was commissioned by Impact PR's Managing Director Fleur Revell whose marketing agency has a specialised interest in the fast moving consumer goods (FMCG) industry.
Fleur Revell says the Impact PR Food Labelling Study* found that most (58%) New Zealanders were confused by food labels and more than half (53%) felt that more information is needed on food labels, particularly country of origin and manufacturer details with four out of ten (42%) stating this preference.
Revell says country of origin was more important to older people, particularly those aged 45 and above, and health benefits more so for younger consumers, i.e. under 35.
"The fact that New Zealand's Country of Origin Labelling position is finding an international spotlight demonstrates there is an opportunity for us to become world leaders in improving communication between manufacturers and consumers. There is a significant amount of work to be done to provide a higher degree of transparency so that more informed decisions can be made at the point of purchase," says Revell.
"The payoff for New Zealand is not just a better educated local market but greater export opportunities as the learnings from this market improve our understanding of key markets globally."
Revell says New Zealand Government departments have also expressed interest in using the research findings to better understand consumers' requirements in the modern age.
One of the authors of the study Glenn Simmons says country of origin labelling should be embraced by all businesses in order to project the very best of New Zealand into the homes of consumers globally.