Telecom Shelves ShowmeTV Brand Name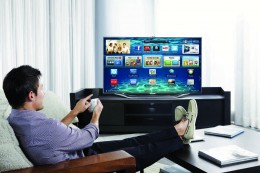 Telecom Reversal Raises Media Flag
According to media reports out today, Telecom now plans shelve the brand name of its internet television service, ShowmeTV, after two businesses with similar names voiced their concerns with the telecommunications provider. Media commentator Fleur Revell give her thoughts on move to Telco Review:
It seems ironic that the primary purpose of the Telecom re-brand was to communicate to consumers it's relevance in today's evolving digital landscape. In their rush to bring this to life it appears that their due diligence was somewhat incomplete, which can only serve to further erode their brand equity in the eyes of their market.
At this stage of the company's new product launch we would have expected to see them drip feeding announcements about what new features we as consumers may be enticed by.
In Branding First Impressions Matter
Its unfortunate that one of the first interactions we have with the new ShowmeTV service is a negative one – instead of being able to focus on what they are offering us as viewers we are reading about problems with its brand name.
It seems that Telecom had no choice but to drop the new ShowmeTV name or risk a public trademark battle, which would no doubt to some, be more interesting to watch than the content it streams.
The inference for consumers is that the ShowmeTV and Spark brands, and by association, any new service offering, has not been well thought out.
In many ways its another embarrassing setback for Telecom as it embarks on its new direction, first the negative reaction to its new brand name "Spark", and now issues around the name of its new digital offering.
With the launch of any new brand we would always advise a comprehensive market and risk analysis to identify and mitigate potential issues early on.