How to Use Your CV to Impress
Spelling Matters. It Matters More in PR.
The other day I received a job application from a graduate who was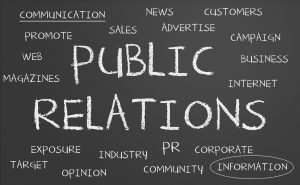 interested in working for our public relation [sic] agency.
I would like to be able to report that this type of typographical error was an isolated incident. However, unfortunately the issue of grammatical inaccuracies has grown to such epidemic proportions that I feel compelled to give a job to the next candidate who can simply make no spelling mistakes in their cover letter and CV.
Is this Issue Epidemic in New Zealand?
This issue got me thinking. Is it just public relations agencies that are experiencing this drop in standards or is the issue more widespread? There was a time not so long ago when conventional wisdom advised that if you wanted a job, you took the time to call prospective employers and check the name and contact details of the person you were aiming to reach (your target market).
If you knew that you couldn't spell, you would ask someone else to double check your CV before sending it through to an employer (whether it be a public relation [sic] agency or otherwise).
A failure to adequately perform the basics in articulation essentially sends the message: I don't really want you to employ me.
While many employers and business managers can relate to this analogy, the irony is that there is a broader message in here for marketers.
The reality is that each one of these job seekers is a brand. Their brand is previously unknown to me (the target market/consumer) and so they must create a sufficiently positive first impression that I may want to move further towards establishing a transactional relationship of some sort.
Your First Impression May Be Your Last Impression
In a highly competitive world, it is critical that the first impression be perfect to set one brand apart from another. This is particularly true when the potential investment carries a high level of risk.
Many consumers are risk averse and will look for signals that reinforce the perception that that an investment in this brand carries with it more risk than a competing brand.
The same theory of course holds true not only for public relation [sic] agencies, but also all other industries where the consumer may attach a degree of risk to the purchase.
As a public relation [sic] consultant I advise all my clients to ensure the first impression their brand makes on prospective consumers is entirely positive and, quite simply, exceeds their expectations to the point where they choose to make an investment in developing a relationship with their companies.
While most clients understand this in principle, it is worth noting that strategist Von Clausewitz once said although 'all in strategy is very simple, that does not mean however it is very easy'. It is those that strive for superior customer service in all aspects of their brand's interaction with others that have developed world-leading brands.
Whether your target market is a public relation[sic] agency, or a consumer in any other industry, it's worth taking the time to think about how they see your brand and ensuring it's in the way you intended.
More assistance with promoting your brand to a discerning target consumer can be found by contacting public relation [sic] agency Impact PR.