What's in a logo?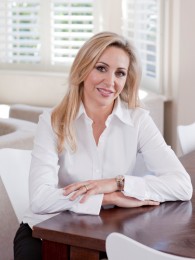 Impact PR director Fleur Revell was called on by leading online tech magazine leading tech magazine The Channel, to share a marketing professional's view on the Ingram Micro logo change.
"This is more than a logo change," commented Alain Monié, CEO, Ingram Micro.
Speaking following the company's new branding strategy, revealed last week, it's clear to see that the distribution giant views this brand refresh as an investment in the future.
For a company which has made "bold new moves" with recent acquisitions, establishing global business units and developing a more global and customer-centric mindset, Ingram Micro's new logo represents a seismic change of direction for the business.
"A logo is usually the most frequently seen face of a corporate entity," says Fleur Revell, director, Impact PR.
"It is the one common element that appears on products, stationary, and advertising."
Seen as the next natural step in the company's growth and success across the New Zealand market, and of course the world, in the eyes of Revell, the new logo highlights Ingram Micro's bold new look as a business.
"Often companies going through, or signalling they want to embark on, a process of change will undertake a rebrand as a symbol of their evolution," Revell adds.
Echoing the comments of Monié last week, industry expert Revell believes Ingram Micro's new look presents an identity that is simple, modern and representative of the company's culture.
"Whereas the symbolism behind a logo can be readily rationalised in an accompanying press release to explain how the elements come together cohesively; the acid test for any corporate initiating a cosmetic makeover of this nature is whether the new branding can clearly express its positioning to consumers as it stands alone," adds Revell.