Which social media platforms are right for your company?
There is no doubt that when used correctly, social media can be an effective tool in any business marketing strategy.
The biggest barrier to overcome when entering the social media marketplace is deciding which networks are profitable for your business.
There are some key questions to ask yourself to determine which platforms are suitable for you and what you want to achieve;
• Who are you trying to reach?
• Are you selling a product or a service?
• What is your business tone of voice?
• What resources do you have to implement your strategy?
Facebook

Facebook is undoubtedly one of the most popular social media platforms and is the best equipped platform in terms of sharing a linear conversation with fans.
Who?
Everyone – Facebook offers a wide demographic spread of users. Around 2.4 million New Zealanders use this platform.
Product vs Service
Products typically, although there are also benefits for services providers.
Tone of voice
Dictated by your brand, although an ultra-professional tone can be off-putting (with responses to complaints requiring a customised approach)
Resources
Possibly the most resource draining platform, Facebook requires monitoring, rapid and active interaction, unique content drafting, image resources and promotional/advertising budgets.
Google +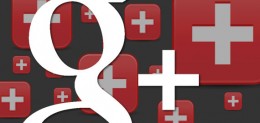 Basically the more professional brother of Facebook, Google + can be harder to perfect than other social media platforms, but offers a great medium for business which don't fit well in other categories
Who?
A broad demographic, but reach does not extend as young as that of Facebook.
Product vs Service
Both
Tone of voice
Dictated by you brand, but generally with a degree of professionalism.
Resources
Unique content drafting, image resources, some monitoring, some ongoing interaction
Twitter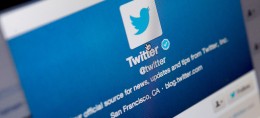 Social media is, by definition, interactive and this applies to Twitter above all others making it the ideal platform for reaching mass numbers.
Who?
Broad demographic, a default hotspot for highly influential figures. Has around 350,000 New Zealand users.
Product vs Service
Either.
Tone of voice
Dictated by the brand but limited by character and influenced by the instant nature of the platform – once something has been published anyone has access to what is written
Resources
Diligent monitoring, interaction, ability to identify and utilise key point on the ever changing network.
LinkedIn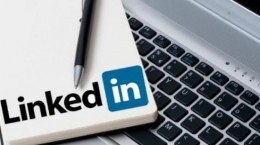 Considered the most professional of the top social media platforms, LinkedIn is in essence, a marketplace for growing connections in the business world. Ideal for B2B service providers.
Who?
Businesses and professional individuals offering skills and services. Has around 670,000 New Zealand users.
Product vs Service
Services
Tone of voice
Professional and informative.
Resources
Well crafted, informative content which positons your brand as industry leaders, needs limited monitoring unless your posts stir up a lot of discussion.
Facebook, Google +, Twitter and LinkedIn although leaders in social media are only a segment of what is on offer.
If you have questions on how social media can work for your business, Impact PR offers a comprehensive service to plan your brand in the right environment online.